With a Rich Flora & Fauna, this Renown Resort Awaits You.
Seascape Luxury Residences is nestled in the heart of Agia Pelagia, just a step away from the beach. The natural beauty of this beloved destination wins you over from the very first glance. From its turquoise waters to the lush Mediterranean flora, Agia Pelagia offers everything you need for a comfortable and carefree summer escape. Enjoy the sunshine at the organized beach, stocked with sunbeds, umbrellas, a lifeguard and take in the beauty of the rugged island coastline before you. When you get hungry, savour delicious Cretan dishes from the numerous restaurants and tavernas a few meters by the shore.
In the evening, take a stroll along the coast and find the perfect spot to enjoy the view from the various seaside cafés/bars with your favourite drink or cocktail. Seascape is minutes away from all those possibilities that elevate your vacation from good to unforgettable. Our advantageous location offers an ideal basecamp for you to explore the aspects of the gorgeous island of Crete. Explore the neighbouring cities of Heraklion and Rethymnon and embark on a journey in the past by visiting ancient sites, monuments and museums such as the Minoan Palaces of Knossos and Phaistos, the Archaeological Museum of Heraklion and many more.

MUCH TO SEE, MORE TO DO
Discover gorgeous coves and beaches around Agia Pelagia and get to know picturesque Cretan villages nearby such as Fodele or Archanes, each with their own pristine beaches. Whether you are looking for a quiet sanctuary made for relaxation or a basecamp for exploration and adventures, Seascape Luxury Residences is the perfect choice for your vacation in Agia Pelagia.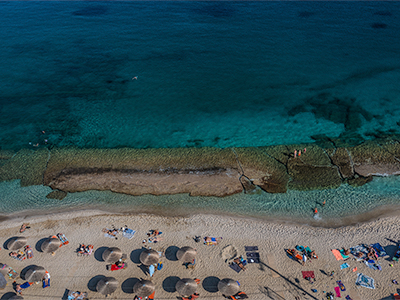 Beaches Of Crete: Paradise On The Mediterranean
Crete: the motherland of a plethora of beaches that naturally bloom around Greece's largest island! This blessed destination is truly one for the books!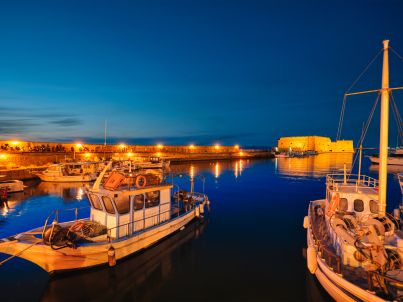 Cretan Culture: Traditions And Local Life
Get to know the customs of the locals, discover the true Mediterranean diet and maybe even learn a few words in the Cretan dialect!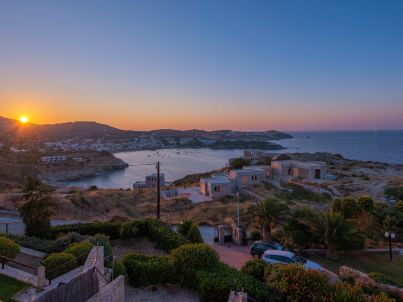 Landmarks And Wonders: Crete's Architectural Marvels
Crete is an island favoured by its geographical location as well as its climate, making it one of the most sought after vacation destinations in the world!
Discover More Of Agia Pelagia On Our Blog
Read our Blog, learn our stories and see Crete through our eyes!
VIEW ALL NEWS

>
Crete's Top Destinations
Starting from your base, Agia Pelagia, set on a journey to discover Greece's largest island!

Welcome to Crete... the land of historic civilizations, diverse geography and Mediterranean climate. Do not miss the chance to explore Greece's largest island.
LEARN MORE

Uncover Heraklion... the capital of Crete. Packed with ancient hidden gems scattered all around town as well as a vibrant city life, Heraklion has a lot to offer!
LEARN MORE