Spa Facilities for Wellness
At Seascape's modern spa, we've created a unique place for your mind to recover, heal, and fully relax. We hope that this will add an extra note of rejuvenation, calmness, and serenity to your vacation during your stay at the finest hotel in Agia Pelagia!
Gift yourself a little luxury: a body massage with relaxing natural oils that will relieve you of stress and tension.We use the best luxury products in the treatments from the Spa of the World series by Body Shop.
Our Spa also features a steam room (capacity of 5-6 people), a hydromassage hot tub (capacity of 3 people) & a massage and beauty treatments room for a private 1-person session, all carefully designed to bring a wave of renewal.
Spa services are provided only by appointment. For bookings, please contact the Seascape reception.
Spa Treatments for "Yourself"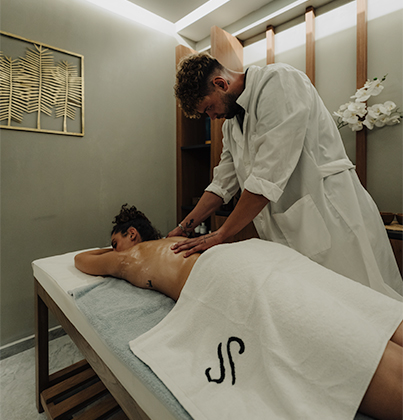 Pamper Yourself
Have a relaxing Aromatotherapy massage with pomegranate essential oil. Opt for a Top-to-Toe for a full body massage or even a Back, Neck & Shoulders to relieve built up tension.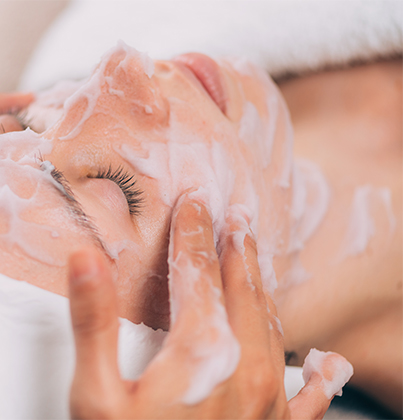 Admire Yourself
Benefit from a full-face treatment with our Collagen facial for deep hydration or a Detox therapy with activated charcoal for deep cleansing and skin rejuvanation.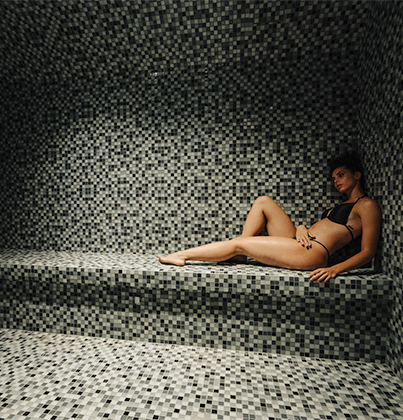 Rejuvenate Yourself
Discover our combo offers tailored for your needs including body peeling, body mask, and mini face treatments. Gift your body the attention that it needs now!
Aromatherapy
2pers x 60'
140€
Aromatherapy (full body)
60'
80€
Back, neck & shoulders
45'
60€
Back, neck & shoulders
2pers x 45'
100€
Tailor-made massage
2pers x 60'
140€
Toe to Toe
2pers x 70'
150€
Massage Services
Aloe cream,body and face (after sun)
20'
25€
Body scrab & aloe cream body
25'
40€
Spa Treatments
Seascape Calm Combo
90'
130€
(Including body peeling & full body aromatherapy massage)
Seascape Velvet Combo
90'
130€
(Including body peeling, body Mask & 30' mini facial)
Packages
Seascape Steam Room
60'
15€
(You can use the steam room or jacuzzi only by appointment with an extra charge per person)
Steam Room /Jacuzzi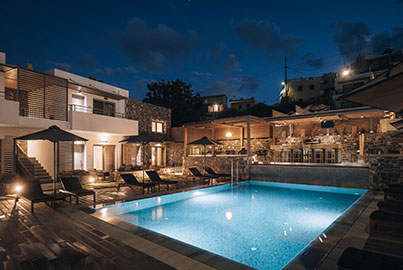 Seascape's experience is comprehensive. The only pool bar in Agia Pelagia that will leave you with a lasting impression!
EXPLORE
OUR POOL BAR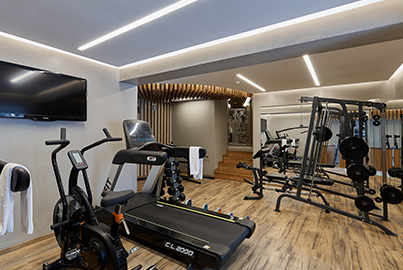 Seascape's Gym in Agia Pelagia: An area dedicated to strengthening mind, body and soul.
EXPLORE
OUR GYM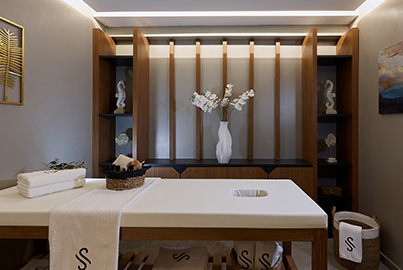 The vacation service you didn't know you needed! Complete your Seascape experience with the best massage in Agia Pelagia!
EXPLORE
OUR MASSAGE

FAQs About Seascape Spa In Agia Pelagia
Let us know in the Reception your choice of Spa treatment and we will book an appointment for you. Make sure to ask our trained staff for more information on Seascape hotel in Agia Pelagia.
Unfortunately, Seascape does not provide day passes for our spa facilities. If you have any specific requests or alternative arrangements, please feel free to reach out to our reception for further assistance. We aim to ensure all our guests have a delightful and tailored experience during their stay. Choose the spa service of your choice and don't forget to top it off with a relaxing Massage.
Spa services are provided only by appointment. For bookings, please contact the Seascape reception.
Seascape's spa offers a range of rejuvenating treatments, including facials, and wellness therapies. Explore our spa menu for a selection of indulgent experiences designed for ultimate relaxation and then head over to our Massage page to explore even more relaxing treatments. Don't forget to keep an eye on our seasonal Special Offers.
Absolutely! Seascape's spa is ideal for couples seeking a romantic retreat and groups desiring a shared wellness experience. Our spa team can customize treatments to suit individual preferences.
At Seascape's spa, we understand the importance of personal comfort. Guests have the option to choose a male or female therapist based on their preferences and comfort levels.