Seascape's state-of-the-art gym facilities
Are you a fitness enthusiast that never shies away from a good workout even during vacation? We too, understand the importance of exercise!
Whether you are an avid gym-goer or you simply wish to maintain your physique during your vacation to Agia Pelagia, we are here to provide the tools, the accessories and the equipment to make your stay as seamless as possible. Pick up those weights and just do it!
Seascape's fully equipped gym offers a wide variety of fitness equipment and tools to aid in your fitness needs. From treadmills and stationary bikes, to workout benches and weights, dumbbells, exercise balls etc., this gym is designed to cover your every need. These services provided free-of-charge to our guests, showcase our commitment to you and your wellbeing and goals.
Stay active and maintain a healthy lifestyle even when you are far from home. Keep energized and elevate your fitness journey with Seascape's gym!
Your fitness journey begins in Agia Pelagia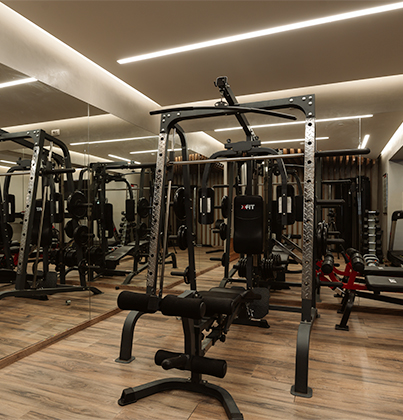 State-of-the-art Fitness Equipment
Are you a cardio person, a strength training person or a flexibility person? Engage in your favourite type of exercise with Seascape's gym equipment.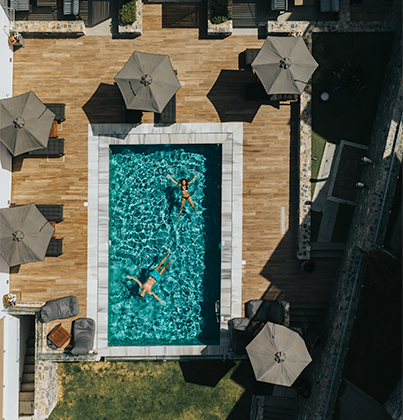 Consider Diving in one of our Swimming Pools
Just because you are working out doesn't mean you forget you are in Agia Pelagia! After finishing your workout consider diving one of our swimming pools or the crystal-clear Mediterranean waters nearby!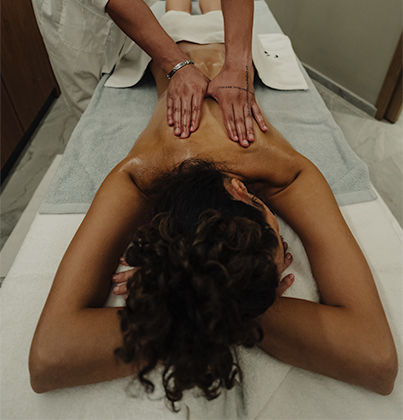 Integrative Recovery Facilities
Follow-up your workout with an invigorating massage, a steam room session or a yoga class for an otherworldly recovery!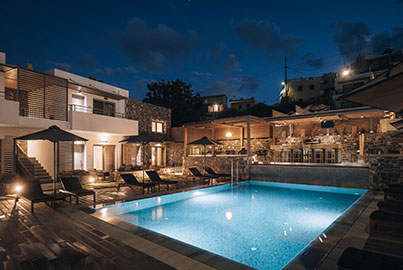 Seascape's experience is comprehensive. The only pool bar in Agia Pelagia that will leave you with a lasting impression!
EXPLORE
OUR POOL BAR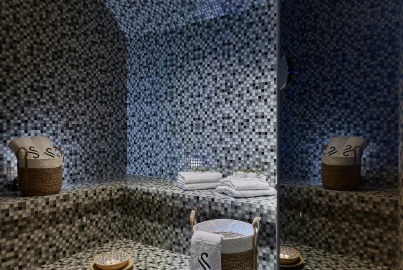 At Seascape's modern Spa in Agia Pelagia, we've designed a serene place dedicated to wellness, relaxation and toning!
EXPLORE
OUR SPA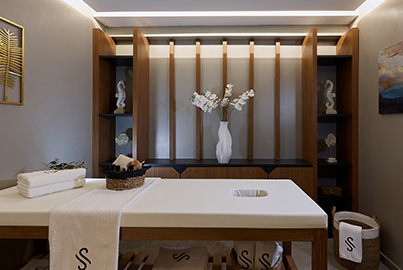 The vacation service you didn't know you needed! Complete your Seascape experience with the best massage in Agia Pelagia!
EXPLORE
OUR MASSAGE

FAQs About Seascape Gym In Agia Pelagia
Yes, you may find the Gym facilities within the Seascape hotel's premises in Agia Pelagia.
Seascape's gym is equipped to accommodate various fitness levels, offering a diverse range of machines and tools suitable for both beginners and experienced fitness enthusiasts.
We recommend wearing appropriate workout attire in the gym for your comfort and safety. Proper athletic shoes are also advised. Please be mindful of others and follow gym etiquette.
Seascape's gym operates from sunrise to sunset. Feel free to inquire at the reception for specific hours or any adjustments during your stay.
The usage of Seascape's gym in Agia Pelagia is complimentary for hotel guests, ensuring that our guests can maintain their fitness routines without additional charges. Follow-up your workout with spa treatments and massages for ultimate recovery. Visit our Spa and Massage pages and don't forget to look at our Special Offers.
For safety reasons, the gym is accessible to guests aged 14 and above. We aim to provide a secure and enjoyable environment for everyone.